Welcome to my place! Please come inside and take a seat, I'll make some coffee. Meanwhile, you may see by yourself the rest of the house using the navigation links. Don't forget to sign the guestbook before leaving!

suburbia
noun
---
related to the suburbs and the way of life of people who live in them, which may lead to isolation and car dependency
News Board
05 jul 2023: New music page, featuring elements from the movie Empire Records.
02 jul 2023: New design for the site!
21 may 2023: Added new sites to the links page!
31 jan 2023: Added the lists page.
19 nov 2022: Updated the link directory with new cool sites.
11 nov 2022: Added the Silent Player, a new music player! Desktop-only.
07 oct 2022: Added some new aesthetic backgrounds to the headers.
05 oct 2022: Added a new recipes section.
25 sep 2022: Added this news board!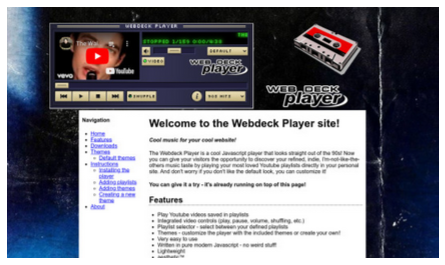 Featured
Webdeck Player - a youtube playlist player, now available for your site!
| | |
| --- | --- |
| | This website is best viewed in a computer. Mobile phones are fine, too. |
| | Sign the guestbook if you want to before you leave! |
| | See the About page for info and ways to contact me! |
| | Bookmark this page if you want to check it again later! |